Toyota Highlander Dashboard Lights And Meaning

A mid-size crossover SUV Toyota Highlander manufactured by Toyota and designed on a similar platform as for Camry. Each model comes with a 3.5-liter V6 engine, front-wheel drive, and an eight-speed automatic transmission. The Toyota Highlander dashboard warning lights notify many warnings when something wrong will happen. So our page will prepare you for your drive; we are here to provide you some awareness about the dashboard warning lights. 
We hope this Highlander dashboard light guide has given you a better understanding of the various indication and warning lights that may display throughout your journeys. You'll be prepared now that you know how to recognize them, what they indicate, and what to do if they appear.
You may always arrange a repair appointment at a Toyota service center for help if a warning light displays that require professional assistance and service.
Toyota Highlander dashboard symbols manual will illustrate the warning lights that will come on your vehicle's dashboard. This instructor can help you know the meaning of lights and what cautions you should take when they appear while driving.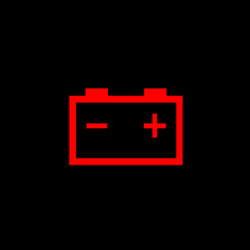 Toyota Highlander Battery Charge Warning Light

if your Toyota Highlander has a low battery or an issue with the charging system, you need service to find the fault or maybe replace the battery.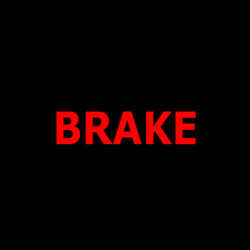 Toyota Highlander Brake Warning Light

if the brake system warning light comes on the dashboard, it indicates there's trouble in the brake system or probably the brake fluid is low. It is risky for you to proceed with your driving so take your Toyota Highlander for assistance.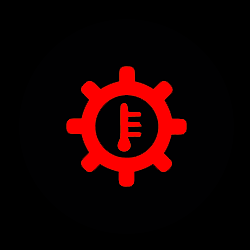 Toyota Highlander Coolant Temperature Warning Light

This dashboard warning icon warns you when your Toyota Highlander has low coolant levels and can cause the risk of overheating or possibly engine damage. To avoid these damages, schedule an appointment with the Toyota Highlander service center.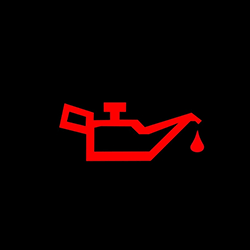 Toyota Highlander Engine Oil Pressure Light

If this light goes on, it shows the low pressure on your Toyota Highlander engine. To maintain your car, schedule your appointment with a Toyota technician for an oil change immediately.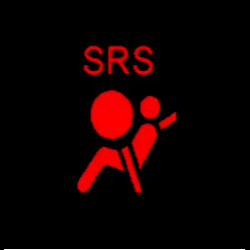 Toyota Highlander Srs Airbag

The SRS Warning light on the dashboard signifies the airbag system failure or Supplemental Restraint System. To prevent an accident, you will take your car to a Toyota service technician for repair as quickly as possible.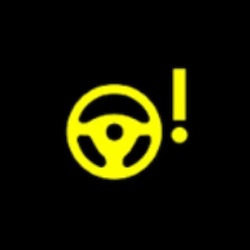 Toyota Highlander Steering System Warning Light

This warning light pops up when there's a malfunction with Electric Power Steering System. A primary reason for this warning light is the low power steering fluid. It's tough to move to steer while driving.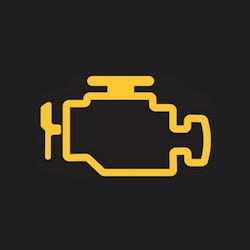 Toyota Highlander Engine Functions Warning Light

The malfunction warning light alerts you of an issue with the engine or transmission control systems. If you are failed to get timely attention may cause a fault in the system or a severe accident.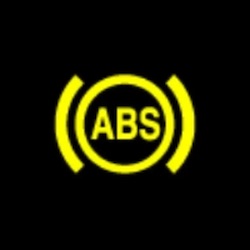 Toyota Highlander Abs Warning Light

If this instrument cluster warning sign flashes, then it implies a fault in the Brake Assist System. You can take your car for assistance.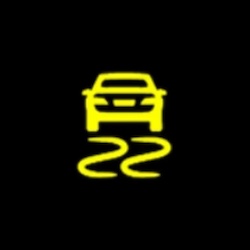 Toyota Highlander Electronic Stability Control Active Warning Light

The Slip Indicator light will illuminate if your vehicle is having trouble gaining a grip on a slick road because the traction and stability control systems are engaged and working to help your vehicle regain traction. The light will switch off once traction is established.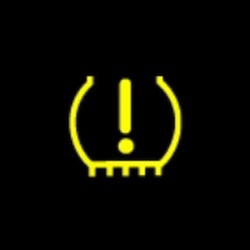 Toyota Highlander Runflat Indicator Rpa Warning Light

Suppose any of your Toyota tires have less pressure or maybe Tire Pressure Monitoring System malfunctions. You will need to go to the service station for Toyota Highlander tire replacement or repair in that situation.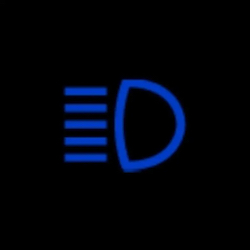 Toyota Highlander High Beam Indicator Light Warning Light

If you have your high beams switched on, this light will warn you to turn them off as a vehicle approaches or when you reach your destination.