Toyota Prius Dashboard Lights And Meaning

The unique look of the Toyota Prius makes it look attractive; its iconic look suits every situation and every place. It has got an 11.6-in. display that features Apple CarPlay compatibility.
You don't need to look away from the road to play a favorite song, Alexa will do that. Just ask Alexa to play music or weather report.
Safety system of this modern car is up to the mark, and you can relax and enjoy the drive. Lane departure assists and the Adaptive Cruise Control are some of the features that make Toyota Prius safe for driving.
Toyota Prius has got various advanced systems, and how would you know if one or more of these malfunctions? There are multiple lights on your dashboard to inform you about the condition of your vehicle's various systems.
Take your Toyota Prius for service immediately when you see a red warning light. Red symbols are significant to be corrected quickly while the yellow ones are not as dangerous as the red ones. So you can take a little time with yellow symbols but not too much.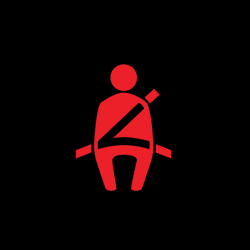 Toyota Prius Seat Belt Reminder Warning Light

The Seatbelt reminder illuminates when the seatbelt is not fastened. This light won't turn off until you buckle up. Wearing a seatbelt while travelling is important for your safety.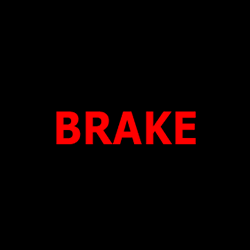 Toyota Prius Brake Warning Light

When you see this red warning light, it means that either your car is low on brake fluid or there is some other problem with it. You should not drive with broken brakes, get it repaired immediately at the Toyota service center.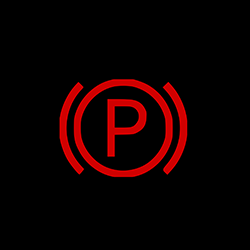 Toyota Prius Electric Parking Brake

When you apply the parking brake, you see this light on the instrument cluster. This light should turn off when the brake is released, if it doesn't, it could mean that the parking brake has not been removed properly or there is a problem in the parking brake system. Take your Prius for service immediately.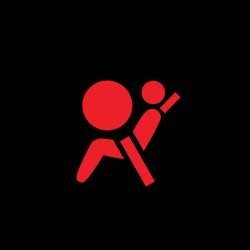 Toyota Prius Air Bag Warning Light

When you see this symbol on your Toyota Prius dashboard, it indicates an issue in the airbag system. Hence, there is a possibility that it will not inflate when required. You should immediately take your Toyota Prius to the service center and get the issue checked.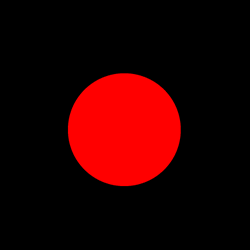 Toyota Prius Vehicle Security Warning Light

This light comes on your Toyota Prius dashboard when there is an error in the security system or when the security alarm is going on. Seek qualified assistance as soon as possible and get the system checked.

Toyota Prius Engine Coolant Temperature Warning Light

The engine coolant temperature warning symbol will illuminate on the instrument cluster when the engine's temperature is abnormally high. Put the car at neutral and stop it. Give your Toyota Prius some time to cool down and return to normal temperature, and you will see that the light has gone off.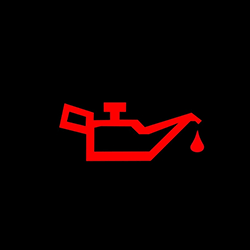 Toyota Prius Engine Oil Pressure Light

Oil pressure is low in the engine, and the lack of pressure triggered this light. Take roadside assistance or read the instructions from the owner's manual to adjust the oil pressure. You can continue your journey after the light is off.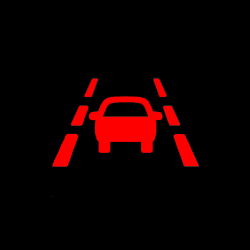 Toyota Prius Lane Keep Assist Warning Light

A green LKA symbol means that the Lane Keep Assist is on and active. But if the symbol turns red, it is symbolizing a malfunction in the LKA. Get it repaired immediately.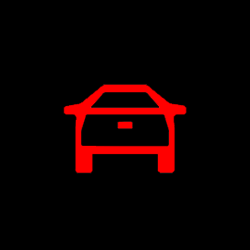 Toyota Prius Vehicle Ahead Indicator

Always maintain a safe distance between you and other vehicles on the road, or it can lead to a collision. This is a vehicle ahead warning light and turns on when you are very close to a vehicle ahead.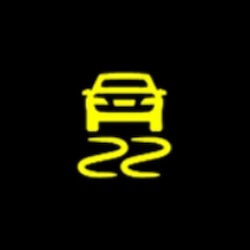 Toyota Prius Electronic Stability Control Active Warning Light

The Electronic Stability Control Indicator turns on when the ESC is on and working. ESC helps you by providing better grip and Stability to the wheels.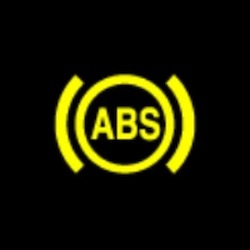 Toyota Prius ABS Warning Light

You can continue driving your car, but ABS will not support you if this light is on. Anti-Lock Braking System improves the performance of brakes and can control the vehicle in the situations when you can't. Take your Prius to the Toyota service center and get the ABS repaired.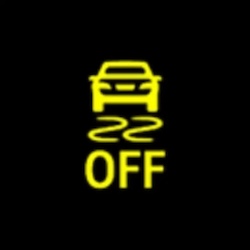 Toyota Prius Electronic Stability Control Off Warning Light

This might simply indicate that the Electronic Stability Control is no longer active, and this utility won't help you to provide the Stability.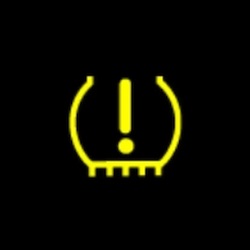 Toyota Prius Tire Pressure Monitoring System (TPMS) Warning Light

This dashboard warning symbol turns on when one or more tires' pressure is lower than normal. Inflate the tire adequately, or it can result in a tire puncture.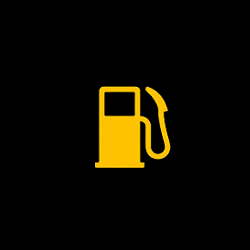 Toyota Prius Low Fuel Warning Light

No need to worry, just find the nearest filling station to refill the fuel tank as this symbol Indicates low fuel. Do not ignore this light or the car would stop when the fuel runs out.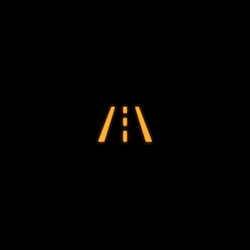 Toyota Prius Lane Departure Warning

Never cross a lane without using the direction Indicators. If you do that, this light illuminates to remind you that you need to do proper signaling before crossing a lane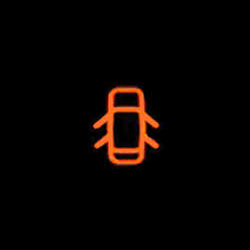 Toyota Prius Door Open Warning Light

Carefully stop your Prius and close the door or doors that are not closed completely. It is very unwise to ignore this light and could result in serious injuries.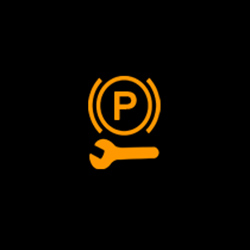 Toyota Prius Service Electric Parking

Your Toyota Prius' Parking Brake System require service. So, go to the Toyota service center as soon as possible and make sure to get the issue corrected.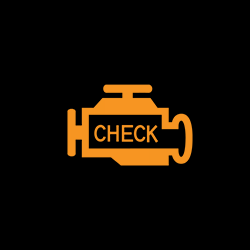 Toyota Prius Engine Check Malfunction Indicator Warning Light

The engine is undoubtedly one of the most important parts of a car, and this light illuminates when that most important part has some issues. This symbol means that you can suffer engine damage in the future, take your vehicle to the service center before that happens.

Toyota Prius Front Fog Indicator Light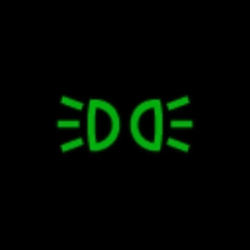 Toyota Prius Park Headlight On Indicator Light

When the headlamps of your Toyota Prius are turned on, this light also comes on.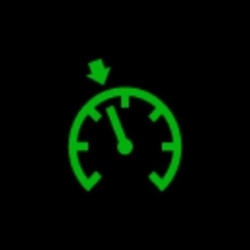 Toyota Prius Adaptive Cruise Control Light

When you see this green light on the dashboard, it means that the Cruise Control is set and active.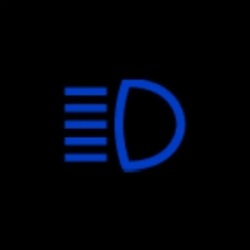 Toyota Prius High Beam Indicator Light

When the high beam headlights of your car are activated, this light also turns on.