Renault Clio Dashboard Lights And Meaning

The sensual lines and the impressive cabin space of the Renault CLIO seduce you. Renault Clio makes your everyday drive easier and enjoyable. The iconic mini car protects you with the automatic emergency brakes.
Renault EASY CONNECT, enables you to have a connected driving experience every time. This guide will explain you the dashboard warning symbols and lights of your Renault Clio.
This guide contains the symbol next to what that symbol is indicating to make it easy for you to understand. There is a possibility that the exact lights may vary, but you will be able to understand the variations.
Firstly, you need to understand the severity of a dashboard warning light on the basis of its color. Red-colored warning symbols suggest a warning that must be attended immediately.
Yellow and orange warning lights Indicate less severe issues and mean that a service is due. Green and blue Indicators provide information to the driver.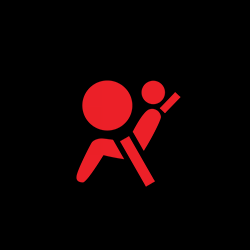 Renault Clio Air Bag Warning Light

When one or more airbag of your Renault Clio fails, this light comes on. Airbags are very important for your safety, and the qualified assistant should be taken immediately.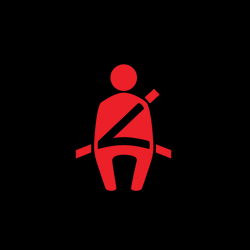 Renault Clio Seat Belt Reminder Warning Light

This red warning light is the seat belt reminder. Fasten your seatbelt before driving. The warning light will go off once you have buckled up the seatbelt.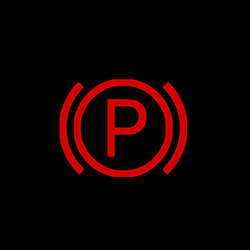 Renault Clio Electric Parking Brake

Check the parking brake and see if it is released properly or not. If you don't see a problem there, then it means that your electrical parking system is facing some issues. Take your Clio to the service center immediately.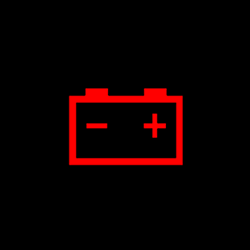 Renault Clio Battery Charge Warning Light

If the battery charge warning light illuminates whilst driving, it means and overload in the electrical system. Stop the car safely and seek help from a qualified technician.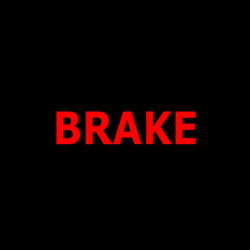 Renault Clio Brake Warning Light

No matter what you should not drive when this light appears on your Renault CLIO dashboard. An error in the brake system has been detected, and it could result in a fatal accident if not taken care of.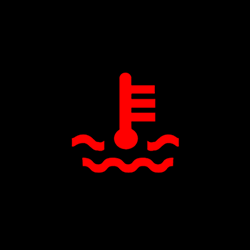 Renault Clio Engine Coolant Temperature Warning Light

This means that the temperature of engine coolant is not normal. If the light is flashing stop as soon as possible and seek qualified assistant. If the light is steady, you can wait for the engine to cool down by turning the engine off for some time.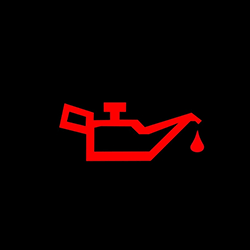 Renault Clio Engine Oil Pressure Light

Oil pressure warning light will come on for an instant on the ignition. But if you see this light in the middle of driving, you must stop quickly and safely. You can try putting the vehicle on idle and waiting for the light to go off. If the problem still persists reach the Renault service center.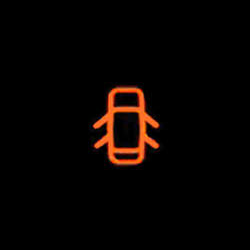 Renault Clio Door Open Warning Light

You can figure out from the symbol, one or more of your CLIO's doors are not closed completely. Close them after stopping the vehicle.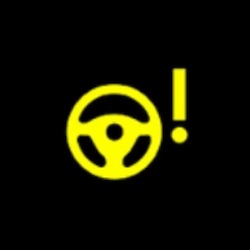 Renault Clio Electric Power Steering Fault Warning Light

An error in the electrical parking steering triggers this light. You might experience the car leaning or turning in one direction. Carefully drive to the Renault service center.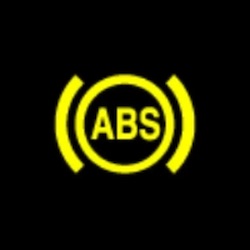 Renault Clio ABS Warning Light

ABS helps to control the wheels on a slippery or difficult surface. When this light appears on your Renault Clio dashboard, it indicates an error in the ABS. Take your car for service very carefully.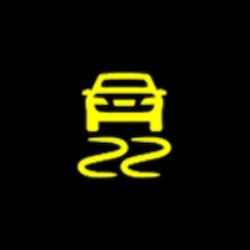 Renault Clio Electronic Stability Control Active Warning Light

The electronic stability control warning light will appear on the dashboard of your Renault Clio when you ignite the engine. The dashboard light will disappear after a few seconds, but if it doesn't, it means that the AC has been turned off. You will experience difficulty in controlling the vehicle. Seek the help of an approved vehicle technician as soon as possible.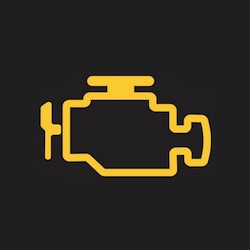 Renault Clio Toxic Fumes Warning Light

The toxic fume filter warning symbol appears on the dashboard of your Renault Clio when toxic fumes are emitting from the engine. If you see the light flashing, reduce the speed and wait for the light to turn off. If you see the light on continuously, seek qualified assistance immediately.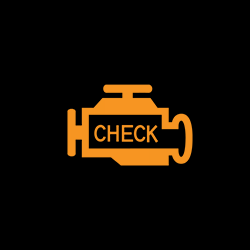 Renault Clio Engine Check Malfunction Indicator Warning Light

Malfunction in the engine triggers this warning light to appear on your dashboard. It means that your vehicle requires service as soon as possible. Treat this with sincerity, or you might have to pay a hefty bill in future.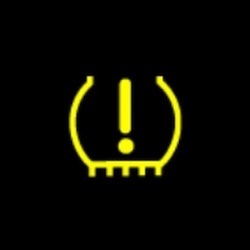 Renault Clio Tire Pressure Monitoring System TPMS Warning Light

One or more of your car tires are under-inflated. Inflate them with the proper amount of pressure, or there could be a puncture.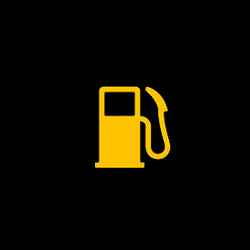 Renault Clio Low Fuel Warning Light

When your Renault Clio is low on fuel, this light appear on the dashboard. Fill the fuel tank to make the light go off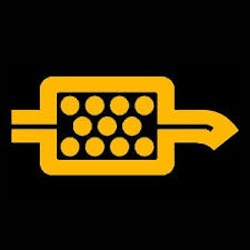 Renault Clio Particulate Filter Malfunction Light

A filter saturation risk triggered this light. To make it go off, you need to drive at a speed of 24 mph or 40 km/h for at least 20 minutes. If you still see the light after following this step, go to the Renault service center as soon as possible.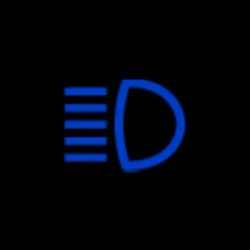 Renault Clio High Beam Indicator Light

Blue light only turns on to inform the driver of something. This one illuminates to indicate that the high beam dashboard lights are active.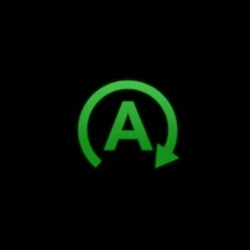 Renault Clio Service Stop Start System Warning Light

Inactivity for a specific time during traffic jams or traffic light turns off the engine. Release the brake pedal, and the engine will turn on automatically.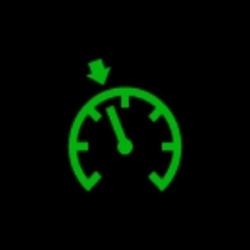 Renault Clio Adaptive Cruise Control Light

This green light appears on your Clio dashboard when the cruise control is set and active.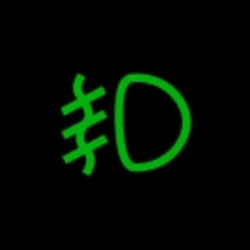 Renault Clio Front Fog Indicator Light

When the front fog indicators are on and working properly, this light turns on.