Buick Envision gives you a fantastic experience, and you can feel the latest technology with Active Noise Cancellation. Made for people with a unique sense of style, stylish features like wireless smartphone charging is also attractive. Buick Envision can keep you connected no matter where you go with the help of the Buick Infotainment System.
Buick Envision also includes advanced drive assistant and safety technologies. You will find many warning lights on the dashboard that help you identify and alert you of potential hazards under various conditions.
Here's is a guide that can help you understand your car better. You will find the meaning of all the essential lights on your dashboard here.
Red warning lights must be taken care of immediately, you can take some time with yellow lights, and green lights do not symbolize anything dangerous.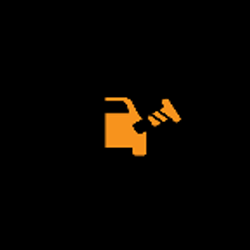 Buick Envision Loose Fuel Filler Cap Warning Light
Stop the car slowly if this symbol lights up. This warning light indicates a loose fuel cap. Close it properly and the light will go away.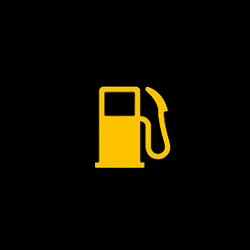 Buick Envision Low Fuel Warning Light
This means that your vehicle is running low on fuel, you must stop at the nearest fuel station to fill the tank, the light will go away when the tank is filled.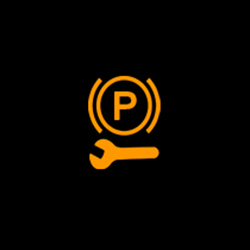 Buick Envision Service Electric Parking
This light indicates the problem with the parking brake system. It means that you can still drive the car but should get it repaired as soon as possible.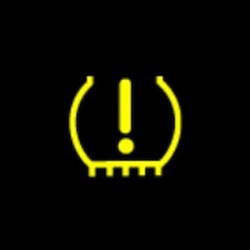 Buick Envision Tire Pressure Monitoring System (TPMS) Warning Light
If this symbol stays on after flashing for almost a minute, it means there is a problem with the TPMS; the light will come on every time until you get it corrected. Get the tire pressure corrected.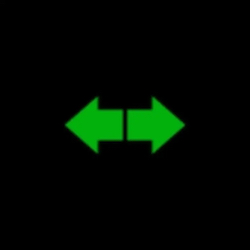 Buick Envision Turn Signal Indicator Light
When you use a direction indicator, this light turns on. If you notice it flashing at a pace more than usual, take your vehicle for service.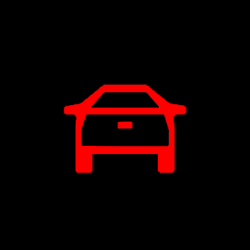 Buick Envision Vehicle Ahead Indicator
This light indicates that you are driving very close to a vehicle ahead. Take this light seriously and maintain your distance; the light will go away when you are at a safe distance.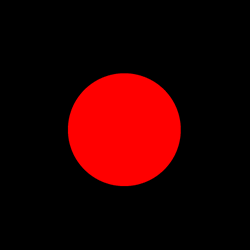 Buick Envision Vehicle Security Warning Light
This light comes under the theft-deterrent. It will turn on when there is a potential threat of theft to your car.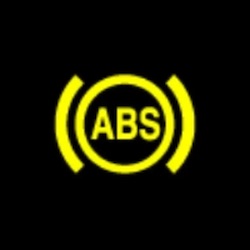 Buick Envision ABS Warning Light
Anti Brake System is essential as it informs you about the problem with bakes. If you notice this light while driving, carefully park the car and turn off the car. Turn it on again to reset the system; if the problem continues, your vehicle needs service.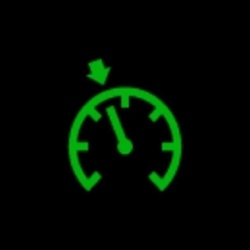 Buick Envision Adaptive Cruise Control Light
The Cruise Control symbol is white when the Cruise Control is ready to use. When the Cruise Control is active, it turns green.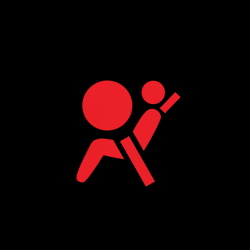 Buick Envision Air Bag Warning Light
This light indicates that the airbag system is facing an electrical problem. This light comes on for a few seconds when the vehicle is started; if you don't see the light, get it fixed as soon as possible.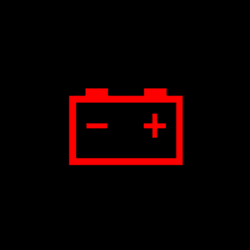 Buick Envision Battery Charge Warning Light
You will note this light briefly when the engine is started, but if it stays on while driving or flashes on turns, you must have it checked as driving the vehicle while the light is on could drain the battery.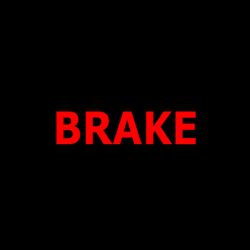 Buick Envision Brake Warning Light
This light flashes briefly when the vehicle is turned on, but if you see this light when driving, it means that there is a problem with your vehicle's brake system. You should carefully stop the car and have it inspected quickly.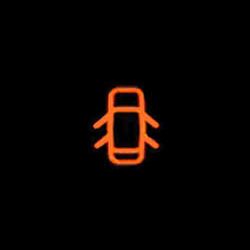 Buick Envision Door Open Warning Light
It indicates that one or more doors of the car are not closed properly. You are advised to slowly stop the car and close the door properly.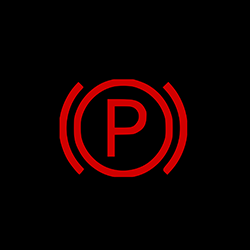 Buick Envision Electric Parking Brake
You will see this light when the parking brake is applied, but in case it comes on while driving (when the brake is released), you must get it inspected as there is a problem with it.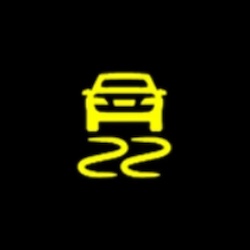 Buick Envision Electronic Stability Control Active Warning Light
This symbol means that electronic stability control system is active.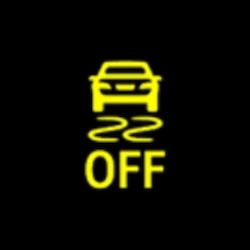 Buick Envision Electronic Stability Control Off Warning Light
This light comes on when the TCS (Traction Control System) has been turned off by pressing the TCS button. It means that the wheel spin is not limited.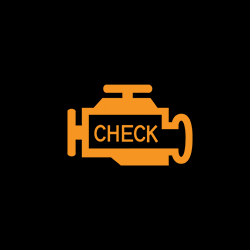 Buick Envision Engine Check Malfunction Indicator Warning Light
This light indicates that a malfunction is detected in the system, and the vehicle requires service. You are advised to get it checked as soon as possible as this could damage your vehicle severely.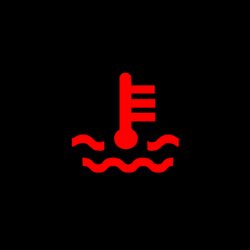 Buick Envision Engine Coolant Temperature Warning Light
When this symbol comes on, it indicates that the engine is overheated; driving while the light is on will damage the vehicle. Turn off the vehicle to let it cool down; if it is still on after you restart it, contact your dealer and get it checked.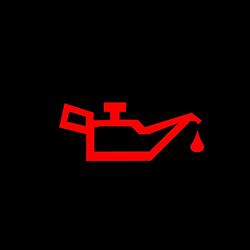 Buick Envision Engine Oil Pressure Light
This line is to warn you about the improper oil flow in the engine. There could also be some other oil problem in the engine, so you should get it inspected.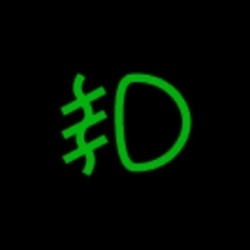 Buick Envision Front Fog Indicator Light
This symbol lights up when the front fog lights are on and active.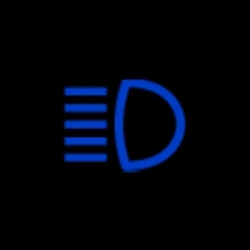 Buick Envision High Beam Indicator Light
This indicates that High-Beam headlamps are working. You can turn them off if they are not required.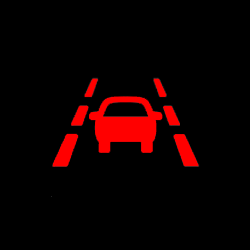 Buick Envision Lane Keep Assist Warning Light
This light is white when it is on but not assisting. When it turns green, it means that it is on and ready to help you stay in the lane.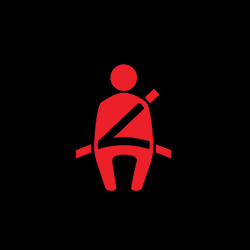 Buick Envision Seat Belt Reminder Warning Light
This light reminds you to buckle up the seatbelt. You will also find out if the passenger seat belt has been fastened or not. Seat belts save a life; you are advised to buckle up every time you drive the car.