Buick Encore Dashboard Lights And Meaning

Buick Encore is compactly designed to provide you a convenient experience & versatility to the best level. This small SUV brings you a comfy seating experience, adequate cargo space with the best interiors, and exterior styling. Such branded and expensive cars have many warning lights displayed on the dashboard to indicate immediate security, malfunctioning, and repairing issues.
It is highly recommended not to neglect these warning lights present on the Buick Encore Dashboard, indicating red, blue, or green signals. It might cost to vehicle damage or driver safety.
Have a look at the below catalog that we designed for you as a guide, representing how to deal with engine lights, seat belt reminder signs, ABS lights, airbag warning signs, and other warning signs.
Here are some dashboard warning lights and their meaning, which will alert you of all the vital warning lights of this model. You can also prefer to our other model's guide of Buick which includes Buick Enclave, Buick Envision, Buick Encore GX, Buick Encore GX ST and Buick Enclave Avenir.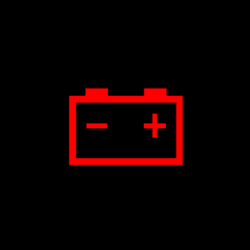 Buick Encore Battery Charge Warning Light

This dashboard warning indicator shows that the electric charging system may not work properly or there is a problem occurs in the battery as may be it is getting discharge. In this case, have your car checked by nearby Buick service centre.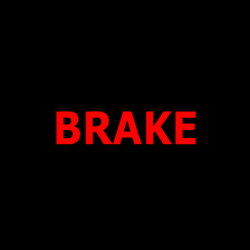 Buick Encore Brake Warning Light

This Buick Encore warning light indicates that the parking brake is set active or not fully released, or there is a low amount of brake fluid. If the light turns on while driving, side off the road, stop carefully and towed your car for service.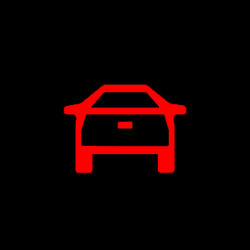 Buick Encore Vehicle Ahead Indicator

This dashboard Indicator activates on your Buick instrumental cluster when your vehicle detects any other vehicle ahead of you.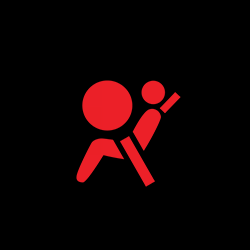 Buick Encore Air Bag Warning Light

If this light flickers for a long time on your Buick Encore dashboard then it indicates that your airbag system has any fault. It could not puff out in a crash, or it could puff out with a hit. So, a quick maintenance is required in this case.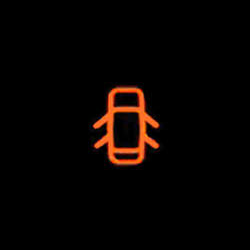 Buick Encore Door Open Warning Light

This warning light switched on when your vehicle's doors are not correctly closed or somehow remains open. Check all the doors of your Encore and make sure that they are adequately closed.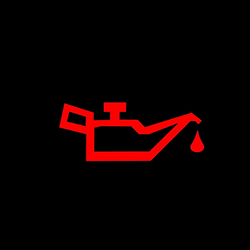 Buick Encore Engine Oil Pressure Light

This dashboard indicator turns on when a lack of engine oil is detected in your vehicle. So, immediately stop the engine ans take it to the Buick service centre to get check its engine oil pressure.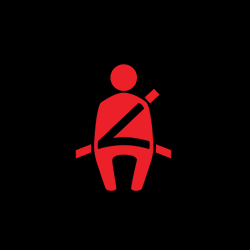 Buick Encore Seat Belt Reminder Warning Light

This dashboard indicator turns on until the driver seat belt gets properly buckled. Make sure to tight your seat belts to turn off this light.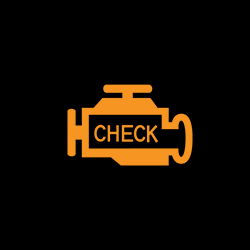 Buick Encore Engine Check Malfunction Indicator Warning Light

This warning light indicates when a malfunction is detected within the engine. The conditions responsible are modifications of engine parts, fuel system, replaced tires not meet original tire specifications, etc. It is advisable not to ride your vehicle continuously when this light turns on and immediately check your vehicle to the Buick service Centre.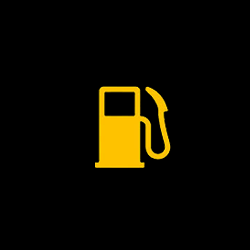 Buick Encore Low Fuel Warning Light

This light indicates when the fuel level of your vehicle is getting low. Be sure to fill your fuel tank in a sufficient level as soon as possible.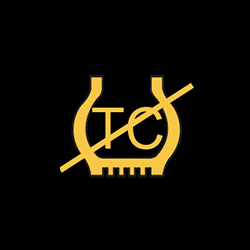 Buick Encore Traction Off Light

This dashboard light gets on when the traction control system has been turned off by releasing or pressing the TCS/StabiliTrak/ESC button.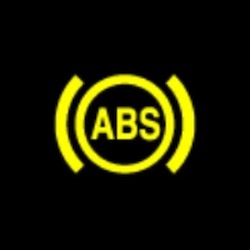 Buick Encore Abs Warning Light

If this dashboard warning light stays on while driving, then it detects a fault in the anti lock brake system. The normal braking system of your Buick Encore(without ABS) will continue in working. In this case, contact immediately to nearby Buick service station.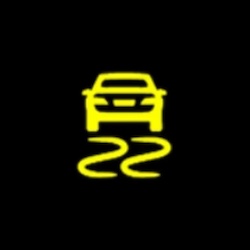 Buick Encore Electronic Stability Control Active Warning Light

If this Buick dashboard light is blinking for a long time, then it indicates you that the electronic stability control system is on in your vehicle to assist you with stability and road grip.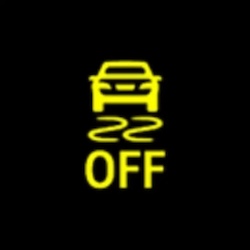 Buick Encore Electronic Stability Control Off Warning Light

This Buick Encore dashboard symbol turns on to indicate you that the electronic stability control system of your car is deactivated.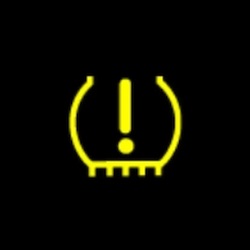 Buick Encore Tire Pressure Monitoring System(tpms) Warning Light

This light is for the Tire Pressure Monitor System. It provides tire information. If this light is on steady-state, then might be the tires are underinflated.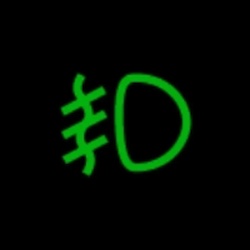 Buick Encore Front Fog Indicator Light

This light turns on when the front fog lamp is engaged and in use while driving.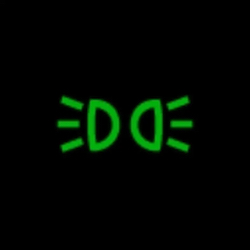 Buick Encore Headlight On Indicator Light

This dashboard light activates when the exterior lamps are on while driving. It gets off during the activation of daylight running lamps.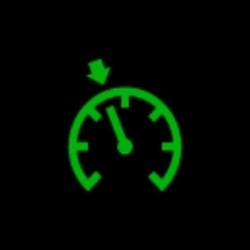 Buick Encore Cruise Control Indicator Light

When cruise control of your Buick Encore is set to the desired speed, this dashboard light will blow up.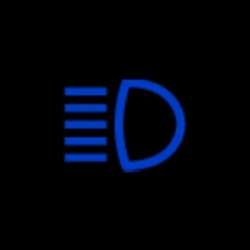 Buick Encore High Beam Indicator Light

This Buick Encore dashboard Indicator activates when high beams lights are using in your vehicle.