A mid-size 3-row crossover SUV, Buick Enclave, is impressive in both the looks and performance. It was first introduced as a concept car in 2006, and when it came into the Market, it replaced both minivans based and truck-based SUVs. It has been awarded by the AJAC as the best SUV/CUV. It is one of the top-ranked affordable mid-size SUV.
Buick Enclave uses the latest technology to make it safer and more powerful. So when we talk about a technologically advanced car, there are a lot of features and a lot of lights on the dashboard indicating different things.
Sometimes these dashboard lights can simply show that you have not buckled the seatbelt, but sometimes they may signify that there is a problem in your car's engine. We have prepared a guide for you to know the meaning of these lights to protect you and your car from any damage.
Always keep in mind that the red dashboard lights represent serious malfunctions that can harm you and your vehicle. There is no need to panic when you see a red light, you just need to know the meaning of that symbol, and then you can deal with it. You will find the meaning of your Buick Enclave's dashboard lights in this guide.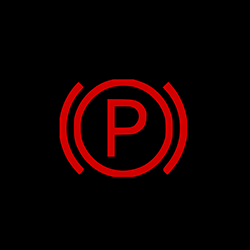 Buick Enclave Electric Parking Brake
It is normal for this indicator to light up when the parking brake is applied, but if it stays on after the brake is released, it means there is a problem. You should contact your dealer to get it checked.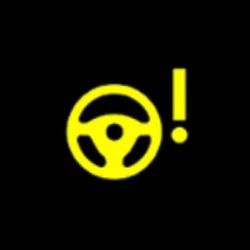 Buick Enclave Electric Power Steering Fault Warning Light
This yellow symbol represents a malfunction in your Buick Enclave\'s electrical steering system. Get your Enclave checked as soon as possible.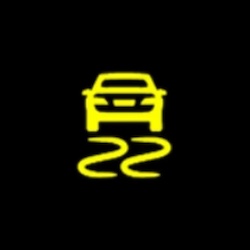 Buick Enclave Electronic Stability Control Active Warning Light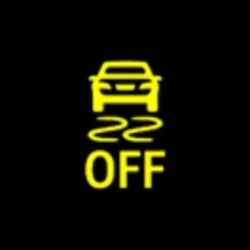 Buick Enclave Electronic Stability Control Off Warning Light
This light flashes when the engine is turned on if it doesn\'t get the vehicle checked. The ESC has been turned off, you can turn it on by pressing the ESC switch.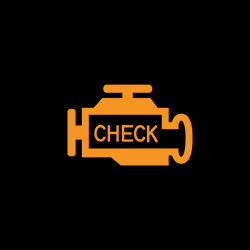 Buick Enclave Engine Check Malfunction Indicator Warning Light
If this symbol that looks like an engine is on while the engine is running, an error has been detected, and your Buick Enclave may require service. It would be best if you did not drive until the problem is fixed.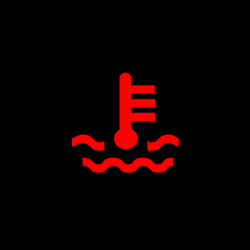 Buick Enclave Engine Coolant Temperature Warning Light
High coolant temperature triggers this light and stays on until the temperature reduces. So do not drive the car and let it return to normal.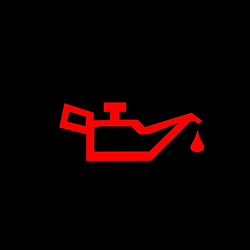 Buick Enclave Engine Oil Pressure Light
The engine oil pressure warning light means that the oil is not flowing properly through the engine. This could mean that the vehicle is low on oil or some other problem. Contact your dealer.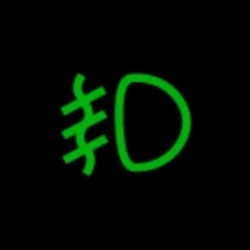 Buick Enclave Front Fog Indicator Light
The front fog lights should always stay on during harsh weather conditions. This green symbol illuminates when the front fog indicators are active.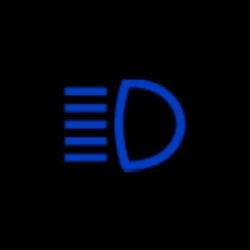 Buick Enclave High Beam Indicator Light
This light merely indicates that the high beam headlights are on and working.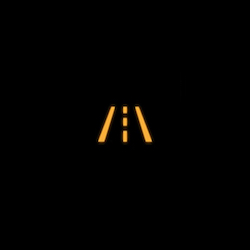 Buick Enclave Lane Departure Warning
This warning symbol illuminates when you cross a lane without signaling properly. Using indicators is important to maintain safety of yourself and other drivers on the road.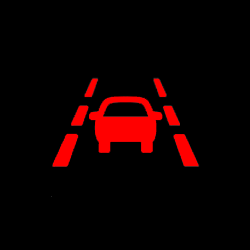 Buick Enclave Lane Keep Assist Warning Light
This light turns off and stays off when the vehicle is started unless it has been turned on. This light is green if LKA is turned on and is ready to assist. Red means a malfunction and service is required.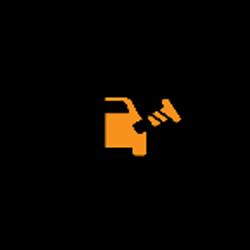 Buick Enclave Loose Fuel Filler Cap Warning Light
This dashboard ight indicates a loose fuel cap. Stop the vehicle and do the needful.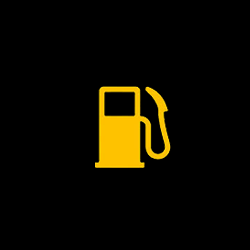 Buick Enclave Low Fuel Warning Light
It means that the vehicle is running low on fuel, and you should add the fuel to the tank. If the light doesn\'t switch off after the tank has been filled, get it repaired.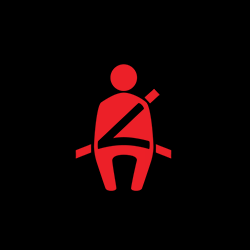 Buick Enclave Seat Belt Reminder Warning Light
When you start the vehicle, this light flashes with a chime to indicate that the passenger seat\'s driver or person hasn\'t fastened the seatbelt.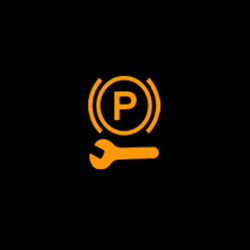 Buick Enclave Service Electric Parking
If this symbol lights up, it is warning you about the problem with the Electric Parking Brake; a message will also appear on the DIC; contact the dealer immediately.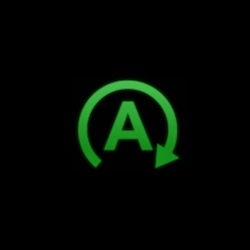 Buick Enclave Service Stop Start System Warning Light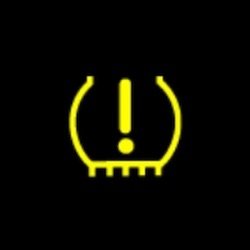 Buick Enclave Tire Pressure Monitoring System (TPMS) Warning Light
buick-enclave-electronic-stability-control-off-warning-light