Lexus IS Dashboard Lights and Meanings
The Lexus IS a compact executive car that was sold by Lexus since 1999. The IS was originally sold under the Toyota Altezza nameplate in Japan. The IS was introduced in the Lexus lineup as an entry-level sport model positioned below the ES.
If the warning light flashes on your dashboard, if you are familiar with your Lexus dashboard warning of light symbols, then you will know exactly what to do. If you are unaware of what these lights mean, you may want to learn so that they are ready for you when you are on the road.
We are here to help drivers learn about these warning lights and symbols through our guide. These guides can help you realize what the light warning symbols are telling you, so you can act accordingly when they appear during your journey.
Many of the Lexus IS warning signs are illuminated with ignition or engine starting. This is a standard procedure as many vehicle systems undergo a self-check. Lexus IS dashboard warning lights on this page are detailed with each symbol meaning and what action you should take.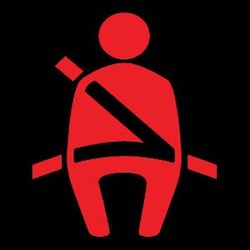 Seat Belt Reminder in Lexus IS
This seat belt warning light will come on along with a warning buzzer when the vehicle is in movement, and the driver and front passenger seat belts have not been buckled. This light can also illuminate when a heavy object is placed on the passenger seat. Remove the objects and place them on the floor to turn off the warning light and the bell. If both seat belts are fastened, consult an authorized Lexus technician.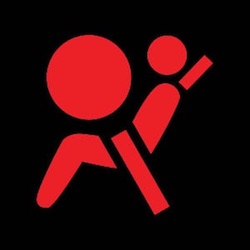 Airbag System in Lexus IS
If this light illuminates while driving, this indicates a malfunction with the SRS airbag or seat belt pre-tensioner system that can affect the safety of the vehicle in the event of a crash or collision. If this light comes on, check your Lexus IS to the technician immediately.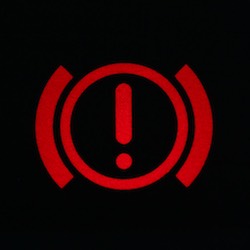 Hand Break or Break System in Lexus IS
When a red brake system warning light comes on, this generally indicates that the brake fluid is running low or that there is a malfunction of the brake system that could be dangerous or affect vehicle control. If this light appears, immediately stop the vehicle in a safe place and contact an authorized technician.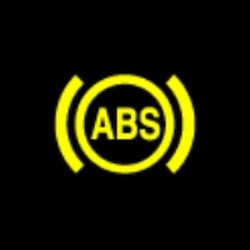 Anti-Lock Break System, ABS in Lexus IS
The ABS warning light has come on, indicates that the ABS brakes or the brake assist system are not working correctly. If the light is on, the brake assist system may have been deactivated, which can make stopping the vehicle more difficult if you need to brake quickly. If the light stays on the next time you turn the key, our service center will find the root of the brake problem.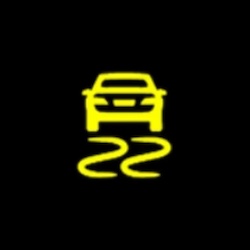 Slip Indicator Warning in Lexus IS
Indicate a malfunction with Vehicle Stability Control (VSC), Traction Control (TRC), or Hill Start Assist Control System. These lights will also come on when the above systems are operational. If these lights regularly illuminate, contact a Lexus Authorized Repairer immediately.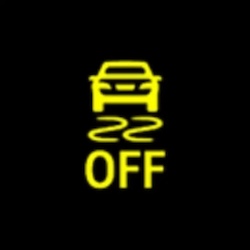 Dynamic Stability Contorol, DSC Deactivated or Dynamic Traction Control, DTC Activated of Lexus IS
The Dynamic Stability Control (DSC) OFF warning light illuminates when the system is off. The lamp is followed by a chime and a confirmation message on the instrument panel. Please note that disabling DSC will affect vehicle control.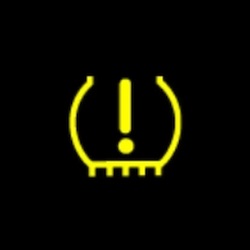 Runflat indicator RPA of Lexus IS
The tire pressure system warning light indicates low tire inflation pressure in a tire caused by natural causes or a puncture. Inflate the tire to the correct pressure taking care not to overinflate it. When the light illuminates a steady light after blinking for 1 minute, this indicates a problem with the tire pressure warning system. If the light does not go out, contact an authorized technician.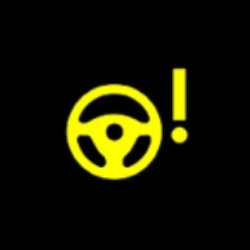 Steering System of Lexus IS
Report a problem with the Electronic Power Steering System (EPS). It can make the steering feel heavy, making the vehicle difficult to drive and control. If this light comes on, have an authorized technician inspect your car immediately.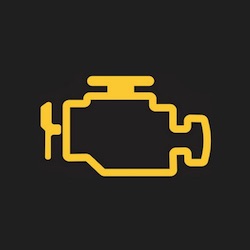 Engine Functions of Lexus IS
Indicating a problem with the hybrid system, emission control system, electronic engine control, and / or electronic throttle control. If Lexus IS warning light appears on your instrument panel, drive carefully to the nearest authorized Lexus workshop.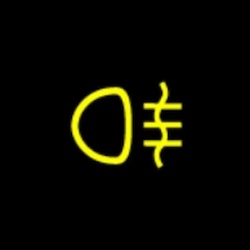 Rear Fog Lights of Lexus IS
This symbol represents the rear fog lights of Lexus IS being switched on.
Lane Departure Warning of Lexus IS
The Lexus IS lane departure warning light illuminates if the feature is enabled, and the system is tracking lanes. If you change lanes without indicating it or deviate from your lane without realizing it, the symbol will flash red, and the steering wheel will vibrate.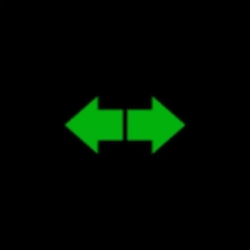 Turn Indicator of Lexus IS
The appropriate direction indicator light, left or right, blinks when the direction signs are operated. If a direction indicator light fails, the visual and audible warnings flash and sound twice the normal speed.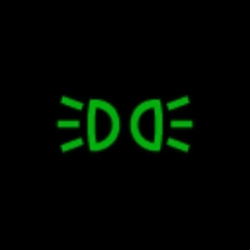 Side Lights, Low-Beam Head Lights of Lexus IS
This dashboard warning light informs the driver that the exterior lights/sidelights/parking lights/headlights are switched on.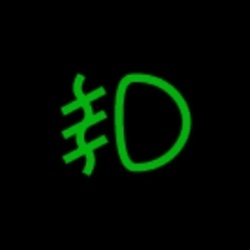 Front Fog Lights of Lexus IS
This symbol represents the front fog lights of Lexus IS being switched on.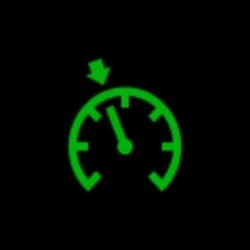 Cruise Control of Lexus IS
The lamp illuminates when cruise control of Lexus IS is activated. When this light illuminates, the cruise control system is ready, however, it has not been configured; Depending on what is installed in your vehicle, it can be configured as adaptive or speed radar cruise control.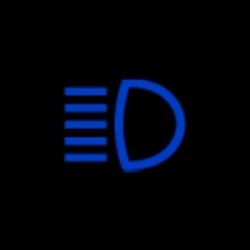 High-Beam Headlights of Lexus IS
Lexus IS's high beam headlight symbol indicates that high beam headlights are on. Keep the multifunction control lever away from you to switch the headlights to a higher beam. Push lever second time to turn the headlights on low beam.