Suzuki Alto Dashboard Lights And Meaning

Suzuki Alto is an affordable car founded by Suzuki. The critical factors for its buyers included good fuel economy and a low and affordable cost. This model is its eighth generation of Suzuki, which was first launched in 1979 and had a complete range in many countries. 
The warning indicators on your Suzuki Alto's dashboard displayed the lights to alert the driver if something's not right. These warning lights provide you the basic information about any system that has been disabled or enabled or can lead to a serious failure. If you are not properly sure about the actual meaning of a particular warning then it is highly advisable to stop your car and investigate the light safely, especially if the warning symbol is red.
It needs immediate attention and a rush to a garage so that the professional can detect the fault. Look at these warning Indications and their respective meanings.
This guide helps you to find the respective solutions that you have to implement when any of the warning indications displayed on your Suzuki Alto Dashboard. You can also refer to our other guides that provide you all the necessary information about other Suzuki Models. Prefer Suzuki Celerio Guide and Suzuki Swift Guide.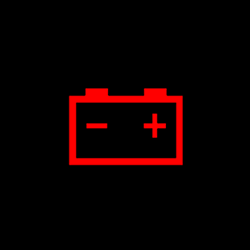 Suzuki Alto Battery Charge Warning Light

If this Suzuki Alto dashboard light is continuously flashing, then it indicates a circuit fault in the battery charging system. It will detect a malfunction or an ignition defection. In this case, check your battery terminals and switch off all your car's unnecessary electric components.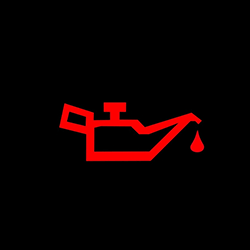 Suzuki Alto Engine Oil Pressure Light

This light activates when oil pressure in your engine is getting low. Suppose this light is continuously blinking for a long time. In that case, it indicates a significant fault in engine oil and your Suzuki Alto needs maintenance and service from nearby Suzuki service centre.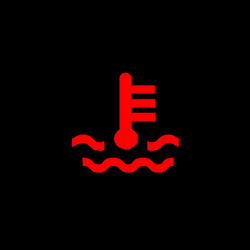 Suzuki Alto Engine Coolant Temperature Warning Light

This light turns On when the coolant temperature of your Suzuki Alto is abnormal, increasing as the engine gets overheated. In this case, you should allow your vehicle to keep it cool and switch off the ignition and engine.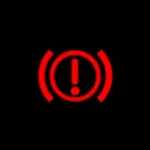 Suzuki Alto Parking Brake Warning Light

This Suzuki Alto dashboard light gets displayed on your dashboard when the parking brake is engaged and is not released correctly. In this case, release your parking brake. Suppose this light is continuously blinking for a while then it indicates that your fluid level is getting low in the system. It is highly advised to top up your car's gauge with the fluid and immediately park your Suzuki Alto in a favourable place and contact to suzuki service station..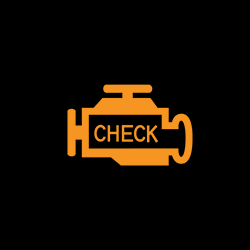 Suzuki Alto Engine Check Malfunction Indicator Warning Light

This warning light activates when it finds a malfunction in the engine of your Suzuki Alto. It can be losing the cap, many other factors. When this light is displayed on your dashboard, then you should check your car from Suzuki Service station as soon as earliest.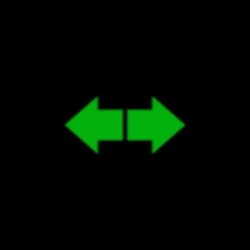 Suzuki Alto Turn Signal Indicator Light

This Suzuki Alto dashboard indicator gets On with a sound that indicates a change of direction(left-right) when you move your steering wheel. To turn right, press the holder in an upward direction. To turn left, press the holder in a downward direction.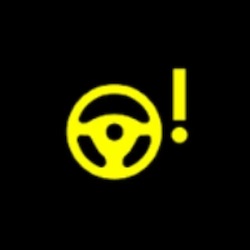 Suzuki Alto Electric Power Steering Fault Warning Light

This warning light turns on with the audible signal to alert the driver that the power steering system has some defects or malfunction. In this case, have your Suzuki Alto checked by the Suzuki service station.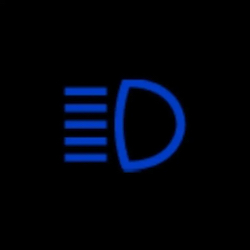 Suzuki Alto High Beam Indicator Light

This Suzuki Alto dashboard symbol gets on to indicate that the high beam lights of your vehicle are activated. It indicates that the position of the holder is towards you. To make it off, pull the holder to its backward position.