The Audi A3 Sedan is an innovative design and sophisticated technology. Available with 1.4 TFSI gasoline engines and 2.0 TDI diesel engines, offering exceptional efficiency and performance.
Your Audi A3 dashboard lights up with lots of symbols every time you start the car, but what do they mean and what will happen if one stays. Each information symbol is presented along with a description of its meaning and what action you should take based on manufacturers' instructions.
Many warning lights, mainly green symbols, are used to tell the driver that the system or utility has been switched on. Orange and yellow symbols are used to report a maintenance issue, or that system has been deactivated when it is switched on by default. Red warning lights are of a particular issue and should be dealt immediately. If you are unsure of the meaning of a red warning light, it is advisable to pull off the road and investigate safely.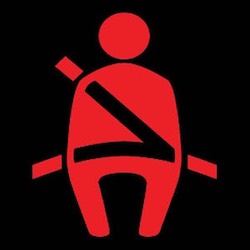 Seat Belt Reminder In Audi A3
The indicator light remains on of the Audi A3 until the safety belt driver\'s and front passenger\'s safety belt is fastened. Above a certain speed, there will also be a warning tone.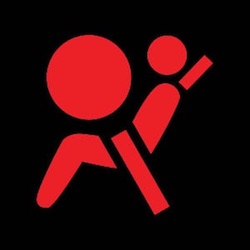 Airbag System In Audi A3
If Audi A3 indicator light turns on or blinks, there is a malfunction in a security system of the Audi A3. Drive carefully your vehicle to your Audi dealer for help.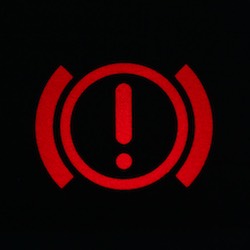 Hand Break Or Break System In Audi A3
Stop Audi A3 immediately in a suitable place. Do not proceed driving as there is a fault in the Hand brake system of Audi A3. Contact Audi dealer for assistance.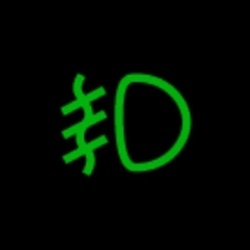 Front Fog Lights of Audi A3
Audi A3 dashboard Front Fog Light symbol represents the front fog lights are being switched on.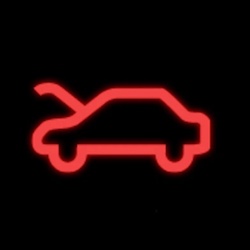 Bonnet in Audi A3
Warning! Bonnet is not locked, or the locking mechanism is not engaged correctly. Stop the Audi A3 immediately, check the lock, and close it.
Anti-Lock Break System, ABS in Audi A3
There is a malfunction in the ABS or electronic differential lock. This also causes the ESC to malfunction in Audi A3. ABS is not active.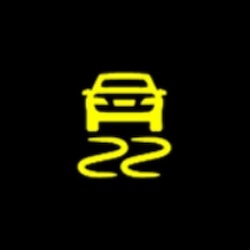 Dynamic stability control or DSC in Audi A3
If Audi A3 indicator light blinks, ESC, or ASR is actively regulated. If the indicator light remains on, the system turns the ESC off. You can turn off the ignition and then on again to turn the ESC back on. When the system is fully functioning, the indicator light turns off. If there is a malfunction in the ABS or electronic differential lock, it also causes ESC malfunction. ABS is not active. Drive your Audi A3 to the Audi dealer carefully for assistance.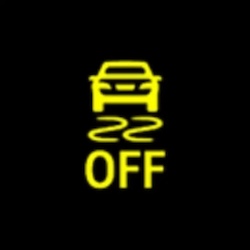 Dynamic Stability Contorol, DSC Deactivated or Dynamic Traction Control, DTC Activated of Audi A3
Audi A3 dashboard sign stabilization control (ESC)-offroad shows the warning \"Loss of stability.\" The electronic stabilization control was switched off using the \"ESC OFF\" console button. Press the button again to turn the ESC back on.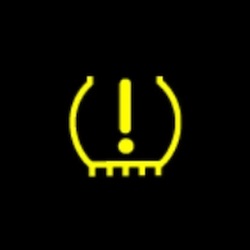 Runflat indicator RPA of Audi A3
This warning sign lights up on the dashboard of the Audi A3 when pressure loss is detected in one or more tires. Stop immediately to restore air pressure or replace the wheel. When the air pressure has been changed, the tyre pressure monitoring system of Audi A3 must be reset.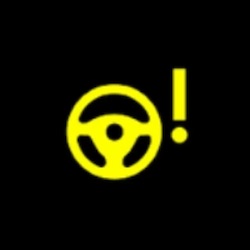 Steering System of Audi A3
Audi A3 Dashboard Yellow Power Steering Warning Sign Indicates a malfunction. You can continue driving, but note that the steering wheel is harder to turn than usual. The Audi A3 steering wheel can also sit at an angle while driving in a straight line. Contact nearby Audi dealer to repair it as soon as possible.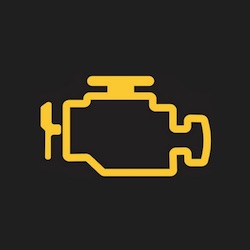 Engine Functions of Audi A3
Audi A3 dashboard warning sign check engine light is related to an emission defect. The light may be illuminated steady or flash. Depending on the fault, you may notice an increase in fuel consumption, and possibly the vehicle will trigger a low power mode, otherwise known as a \'limp mode.\' If the light flashes, it may indicate engine misfiring that has the potential to damage the catalytic converter. It is possible to correct this fault only by adding diagnostic fault readers. Contact the Audi dealer as soon as possible to check your Audi A3.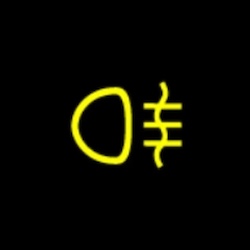 Rear Fog Lights of Audi A3
Audi A3 dashboard symbol represents the rear fog lights being switched on. The rear fog lights only operates in foggy conditions to avoid dazzling other drivers.​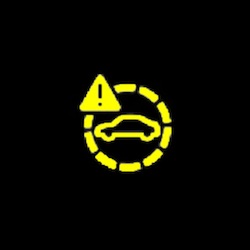 Audi Pre Sense of Audi A3
The Audi A3 Pre Sense is a safety function, including adaptive cruise control, side assist, lane assist, etc. The system includes radar and camera systems to track road and traffic conditions. A common reason for illuminating a Audi A3 pre-sense warning light is due to a radar unit or camera being obscured by dirt, snow, etc. Always keep the area clean and free of stickers or debris.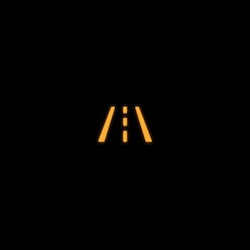 Lane Departure Warning of Audi A3
Lane Departure warning sign of Audi A3 will illuminate when there is a fault in the Lane Departure Warning system. Contact an authorized  audi dealer as soon as possible to fix it.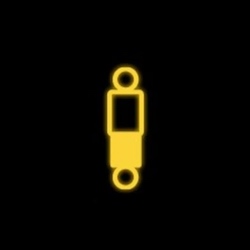 Suspension Control of Audi A3
This dashboard warning light indicates a fault with suspension control. Drive your Audi A3 to the nearest Audi dealer to check the fault.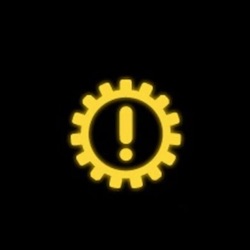 Gearbox or Clutch of Audi A3
Audi A3 dashboard sign yellow cogs that have an exclamation mark are related to transmission defects. Higher levels of stress are focused on the transmission components, increasing hard speed through launch control. This subject component increases pressure and wear.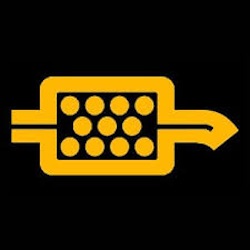 Particulate Filter of Audi A3
The diesel particulate filter is used to trap harmful soot that would otherwise be released into the environment. DPF of Audi A3 is usually cleaned periodically without driver knowledge, however, on-the-spot driver intervention is required. Diesel engines are designed for long journeys. The DPF warning light can be lowered if short trips are taken only. If the DPF warning light comes on, the filter of Audi A3 needs cleaning.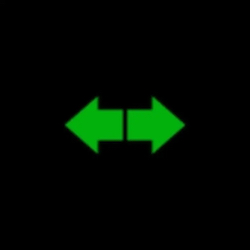 Turn Indicator of Audi A3
Audi A3 turn signal warning lights illuminate on the dashboard when turning left, right, or using hazard lights.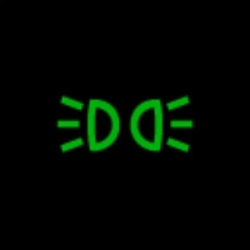 Side Lights, Low-Beam Head Lights of Audi A3
Audi A3 dashboard warning light informs the driver that the exterior lights/sidelights/parking lights/headlights are switched on.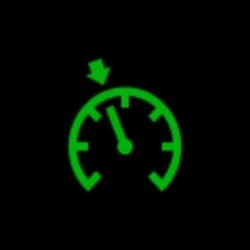 Cruise Control of Audi A3
The Audi A3 Cruise Control dashboard Warning Light will illuminate when the cruise control is activated. This is a normal operating feature of the system.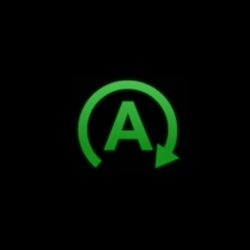 Start or Stop of Audi A3
Green symbol on the dashboard of Audi A3 illuminates when the engine enters stop/standby mode.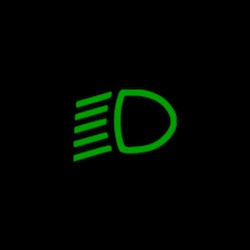 Dipped head lights of Audi A3
Audi A3 dipped headlight symbol indicates that dipped light is on. It is basically used at nights. Pull the lever towards you for a temporary high beam, \"Flash to pass\" scenario.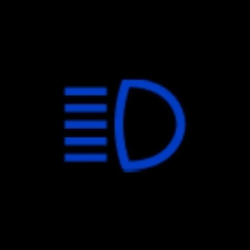 High-Beam Headlights of Audi A3
This dashboard of Audi A3 indicator illuminates when the high beams are turned on.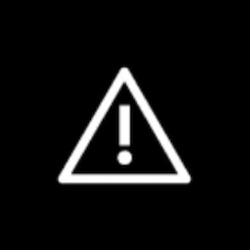 General lights of Audi A3
The Central Indicator Light is shown on the Audi A3 Dashboard. It checks the message in the instrument cluster for additional information. The message Audi pre-sense and a warning tone will notify you about the danger.