Traffic Light Signs Meaning
Traffic lights are controlling and signaling devices placed on the  road intersections, pedestrians crossing, and other places to guide, warn, and control the flow of traffic of  vehicles, bicycles, pedestrians, and other road users.
Traffic lights are usually red, yellow, and green, from top to bottom or from left to right. At some intersections, there are red, yellow, or green lights. Some traffic lights are stationary, others flash. Some are round in shape, and some have arrows. State law commands that if traffic lights are out of service or do not work correctly. At that time, when you arrive at an intersection, you should come to a stop, as you would for a stop sign. It would be best if you continued according to the rules of right-of-way unless you are told to drive by a traffic officer.
We have made the guide for Traffic Light Signs of Roads and Highways that will demonstrate to you the meaning of a particular Sign. It is wise to do swat a little on road traffic light signs to familiarize yourself with some of the finer details and rules of the road.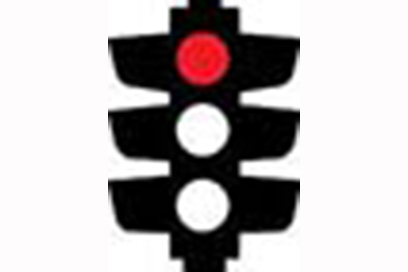 Red light means to stop. Traffic entering an intersection from other directions has the right of way. If you are facing a red light, it is possible that you have to wait for your green light and until the intersection is not clear.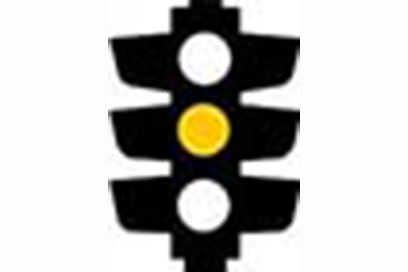 A steady yellow light means the green light is gone, and the signal is about to turn red. If you are near to the intersection, it's good to stop your vehicle safely. If you enter the intersection, you are so close, that sudden braking might cause a crash. In that case, you can go.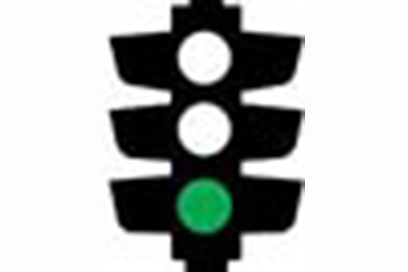 Green light means to go. If you are facing a green light, you have the right of way and can drive through an intersection as long as the intersection is clear to other vehicles and pedestrians.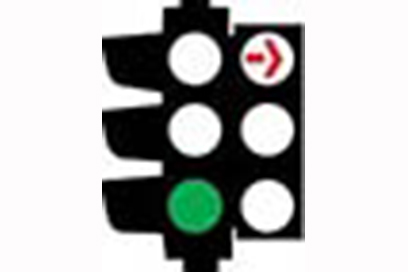 Red Turning Arrow on Traffic Lights
A red arrow means that traffic must stop behind the stop line until the indicator turns green or disappears, even if there is no traffic on the road. If your way is clear, you should take a right, but you can go straight ahead or turn left.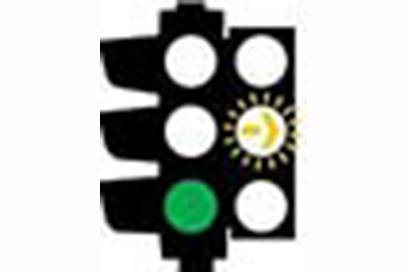 Flashing Yellow Turning Arrow on Traffic Lights
When the yellow arrow flashes, you can move forward, but you must give way to any foot-traveler who is crossing the road in which you are turning.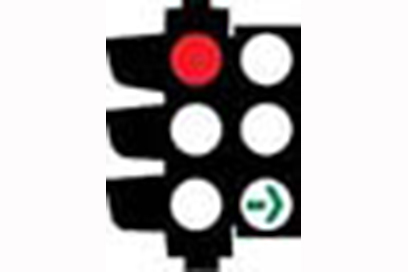 Green Turning Arrow on Traffic Lights
You should not proceed straight nor turn left. You can take only right turn.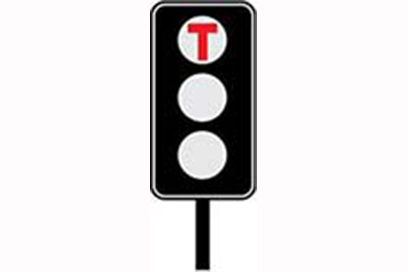 T signals are unique signals for light rail vehicles. These traffic lights show the T letter. The red or yellow T signal tells the drivers when to stop or prepare to stop. The driver of a light rail vehicle can go on a white T signal.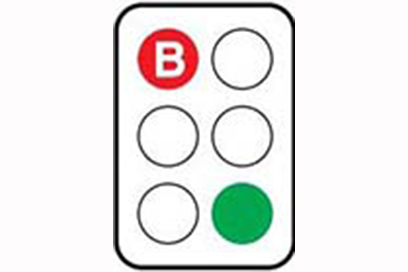 B separates buses and other vehicles at certain intersections with traffic lights for safe, smooth traffic flow. To ensure B signals work correctly, never drive in the lanes marked buses only.
Red B means the stoppage of buses. Green means moving to another vehicle.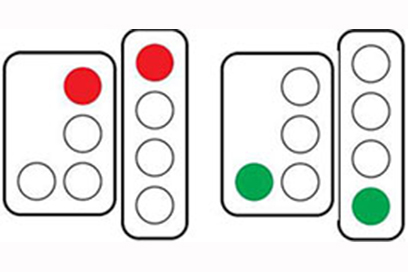 Paralleled On Same Light For Both B Signals and Other vehicle Sign
Left Image: Red means all vehicles stop at the intersection.
Right Image: Green means all vehicles go.
Left Images: Pedestrians should not start crossing.
Right Image: Pedestrians should not start crossing, but may end crossings.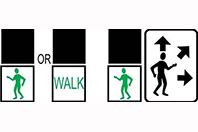 Left image: Pedestrians may begin to cross the road.
Right image: Pedestrians may step in any direction when this sign accompanies the green walk signal.