Jaguar E-Pace Dashboard Lights And Meaning

E-PACE is the first compact SUV by Jaguar, and it is an impressive combination of dynamic driving, agility, and looks. E-PACE has got a lot of space inside for you to carry whatever you want. The All-Wheel-Drive system enables the car to control the torque between the rear and front axles.
Jaguar E-PACE has got many new technologies such as it offers you to stay connected with the help of a built-in SIM card. It has also got a wireless device charger which can charge your smartphone without any wires.
Jaguar E-PACE's driver assistance helps you to drive around with ease and make the parking easier. These technologies improve the drive and help to reduce stress.
A highly advanced car has many advanced features and many dashboard lights. You should know the meaning of these dashboard warning lights if you don't want to panic the next time a red light flashes.
You will find the meaning of Jaguar E-PACE dashboard lights in this guide.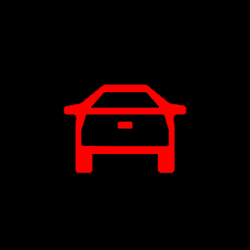 Jaguar E PACE Vehicle Ahead Indicator

It is a reminder that you are driving very close to a car ahead. You should maintain a safe distance to prevent your E-PACE from colliding to other cars.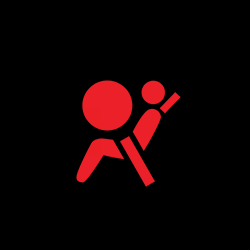 Jaguar E PACE Air Bag Warning Light

An error in your E-PACE's airbag system illuminates this red warning sign. You should immediately seek assistance and should not drive until the problem is solved. You should never ignore a red light.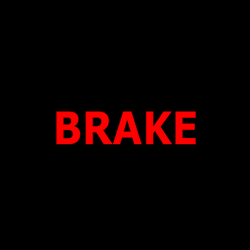 Jaguar E PACE Brake Warning Light

An error in the brake system of your car turns this light on. There might be a lack of brake fluid or something else. First get this problem corrected, then only your are advised to drive.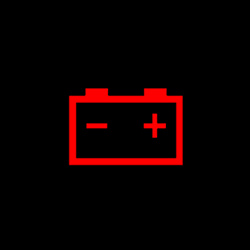 Jaguar E PACE Battery Charge Warning Light

You will see a red symbol that looks like a battery when you start the engine. This happens for a bulb check, so if the light doesn't turn on, get it checked. Also, if this red warning light appears while driving, it again means a malfunction in the battery or electrical system of your vehicle. Take your E-PACE to Jaguar service center immediately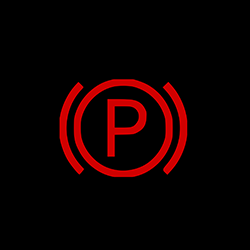 Jaguar E PACE Electric Parking Brake

The Parking Brake light illuminates as a bulb check on ignition. If you see this light while driving, check if the parking brake has been released properly. If it is released properly, then there is an error in the system. Reach the service center immediately.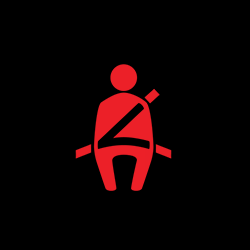 Jaguar E PACE Seat Belt Reminder Warning Light

The seat belt reminder light won't go off from your E-PACE dashboard until you have fastened it. It will turn off the moment you buckle up.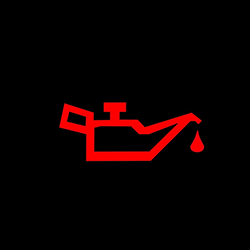 Jaguar E PACE Engine Oil Pressure Light

One should never drive the car when the oil pressure warning light is appearing on the dashboard. The oil is not flowing properly, or the level of oil is low. Seek roadside assistance if necessary but don't continue driving.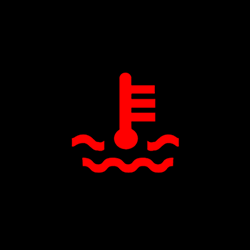 Jaguar E PACE Engine Coolant Temperature Warning Light

The temperature of your vehicle's coolant is higher than normal. Put your E-PACE on neutral or stop the vehicle, and don't start it for a while. Let it stay off until the temperature return to the normal.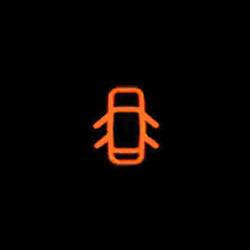 Jaguar E PACE Door Open Warning Light

Your Jaguar E-PACE's door or doors are not closed properly. Check if something is stuck that is stopping the door to close. The light will turn off when the problem is corrected.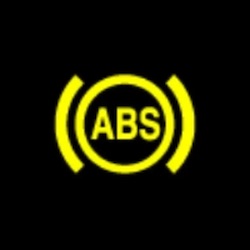 Jaguar E PACE ABS Warning Light

Your Jaguar E-PACE's ABS is not functioning properly. This means that it won't be able to control the brakes like before and the brakes will work without ABS. Drive with care and reach the Jaguar service center.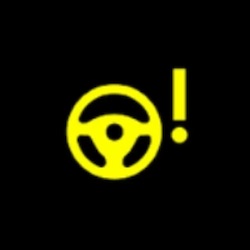 Jaguar E PACE Electric Power Steering Fault Warning Light

A malfunction in your car's electric power steering triggers this warning lightly. Drive very carefully as you might experience the car turning in one direction more than the other. Service is needed as soon as possible.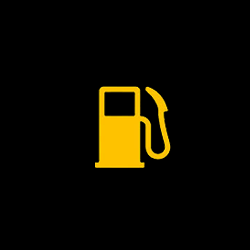 Jaguar E PACE Low Fuel Warning Light

When the fuel tank of your Jaguar E-PACE is low in fuel, this light appears on the dashboard. Take a stop at the nearest filling station.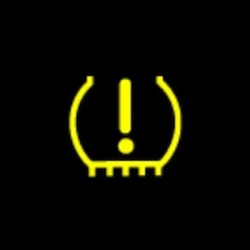 Jaguar E PACE Tire Pressure Monitoring System (TPMS) Warning Light

This light illuminates when there is not enough pressure in one or more of your E-PACE's tires. Pullover and inflate it, or there are chances of a tire puncture.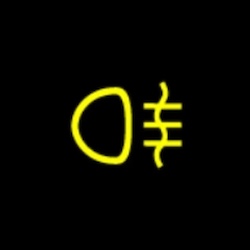 Jaguar E PACE Rear Fog Light

This symbol looks like a reversed version of fog Indicator light. It means that the rear fog indicators of your car are active.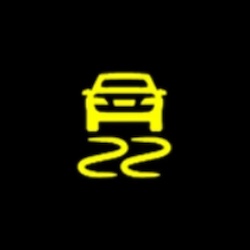 Jaguar E PACE Electronic Stability Control Active Warning Light

The ESC lamp will illuminate when the electronic stability control system is active. This should not be getting illuminated continuously; if it does, that means that a malfunction in the ESC has been detected.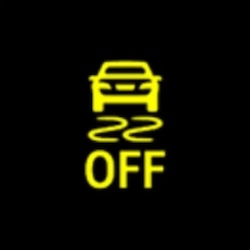 Jaguar E PACE Electronic Stability Control Off Warning Light

This symbol appears on the instrument cluster when the AC is inactive.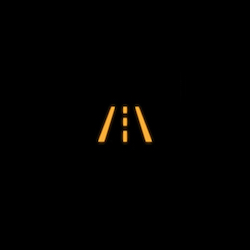 Jaguar E PACE Lane Departure Warning

You have crossed a lane without operating your exterior direction Indicators. You are going to feel a vibration through the steering wheel. Never forget to use Indicator on any kind of turn or crossing.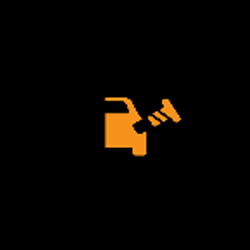 Jaguar E PACE Loose Fuel Filler Cap Warning Light

Carefully stop the car and tighten the fuel cap. The light will go off; if it doesn't, it means that there is a leak in your fuel tank.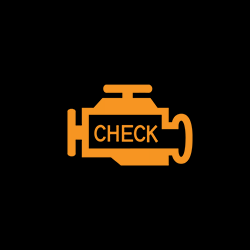 Jaguar E PACE Engine Check Malfunction Indicator Warning Light

A malfunction in your Jaguar E-PACE's engine triggers this dashboard warning light. Take your E-PACE for service as soon as possible.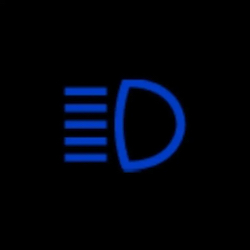 Jaguar E PACE High Beam Indicator Light

This blue colored symbol means that the high beam headlights are on.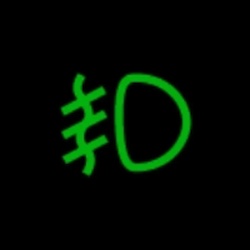 Jaguar E PACE Front Fog Indicator Light

When the front fog Indicators are on and working properly, this light appears on your dashboard.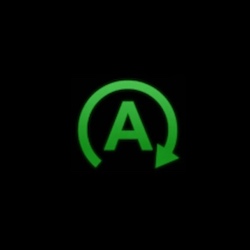 Jaguar E PACE Service Stop Start System Warning Light

This symbol indicates that the Stop/Start System has switched off the engine because the car was stationary. Release the brake pedal or select a drive gear and the vehicle will start automatically.