The Citroen C3 is a supermini car produced by Citroen since April 2002. It is presented in a five-door hatchback body style, and the first generation is also produced in a two-door convertible version, called the C3 Pluriel.
If you experience a warning light on your vehicle's dash, the symbol is likely to appear below. These are the Citroen C3 Aircross dash warning lights, with an explanation of the symbols and what actions to take based on Citroen's recommendation. Many of the Aircross warning lights come on with the ignition on and should go off shortly as part of a self-test.
We have made this Citroen C3 Aircross Dashboard Lights meaning guide and will demonstrate you how to deal with engine lights, ABS lights, airbag warning lights, and all other car warning signs displayed on your dashboard.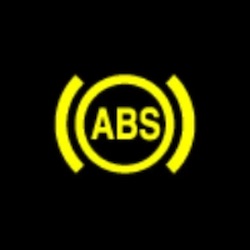 Citroen C3 Abs System
ABS stands for "Antilock Brake System," and if the warning light on the Citroen C3 Aircross comes on, that means the Antilock Brake System has a fault. Drive carefully at medium speed and seek the help of a qualified workshop as soon as possible. The most frequent cause of ABS failure is often due to wheel speed sensors. There is a sensor located on each wheel.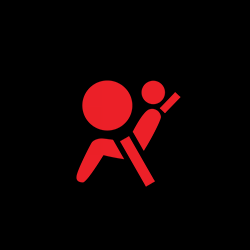 Citroen C3 Air Bag Warning Light
If the warning light on your Citroen C3 Aircross airbag stays on permanently, it means that one of the seatbelt airbags or pyrotechnic pretensioners is defective.
Citroen C3 Dynamic Stability ControlDSC Light
DSC stands for "Dynamic Stability Control," and ASR stands for "Non-slip Regulation." This system works the Citroën C3 Aircross stability systems. If this warning light flashes, it means that the system is working in an attempt to stabilize the vehicle. If it stays on always, it means there is a fault. DSC / ASR failures often arise due to a faulty wheel speed sensor.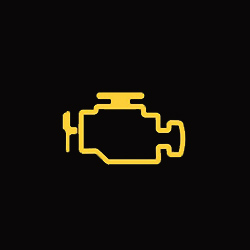 Citroen C3 Engine Functions
The Citroen C3 Aircross check engine warning light means that the engine management system has found a fault. It is typically a problem related to emission control. The only way to locate the error is to use diagnostic equipment that can read the stored fault codes. If the engine check warning light is steady, you can continue driving but have the vehicle checked as soon as possible. If the engine check warning light blinks, it indicates an engine misfire that can damage the catalytic converter. Immediately slow down and avoid high engine loads.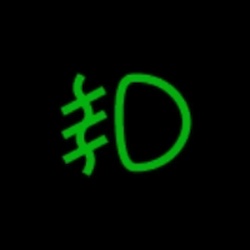 Citroen C3 Front Fog Lights
This symbol represents the front fog lights of Citroen C3 Aircross being switched on.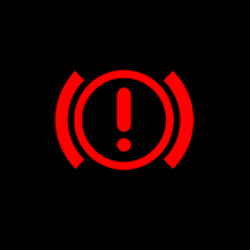 Citroen C3 Hand Brake System Warning Light
The Citroen C3 Aircross brake warning light illuminates for the following reasons: 1)The parking brake is applied or has not been released correctly. 2)The level of brake fluid in the braking circuit has decreased significantly. Stop as soon as possible and filled with the liquid that meets the manufacturer's recommendations. 3)A fault has occurred in the brake system. Please stop driving and contact a Citroen workshop.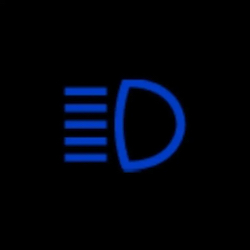 Citroen C3 High Beam Headlights
Citroen C3 Aircross high beam headlight symbol indicates that high beam headlights are on.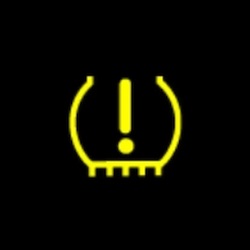 Citroen C3 Runflat Indicator Rpa
The Citroen C3 Aircross tire pressure warning light comes on, accompanied by an audible signal and a message to indicate that the pressure in one or more tires is too low. Check the tire pressure of the vehicles as soon as possible.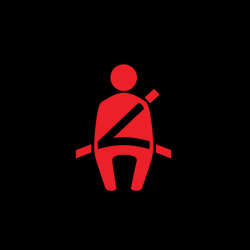 Citroen C3 Seat Belt Remider Warning Light
The indicator lamp flickers or lights up, and a signal sounds. Make sure the safety belts are placed correctly. Safety belt reminder is activated at speeds above 5mph. It may also be activated if items are placed on the front passenger seat of Citroen C3 Aircross.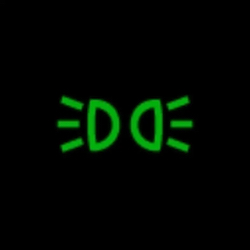 Citroen C3 Side Lights Low Beam Headlights
Sidelights or driving lights are on. You should not leave them for a long time, as the vehicle batteries may discharge, and you may not have enough power to start the engine.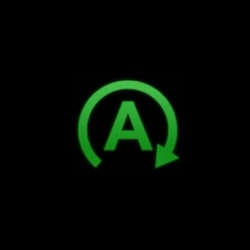 Citroen C3 Start Stop System
This light comes on when the Citroen C3 Aircross engine automatic stop system has stopped the engine. The light blinks temporarily when the stop mode is temporarily unavailable or when the start mode is automatically activated.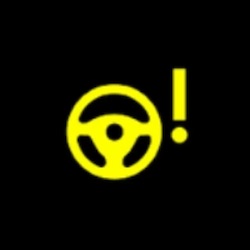 Citroen C3 Steering System
When this light is on, with the engine running, turn the steering wheel left and right several times in a similar manner until the warning light disappears. Check the system of Citroen C3 Aircross whether the warning light does not go out after moving the steering wheel or if it is at an angle.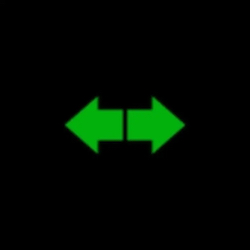 Citroen C3 Turn Indicator
The turn indicator is on. If the indicator lamp flashes faster than usual, a turn signal light has failed.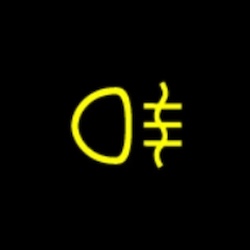 Citroen C3 Rear Fog Lights
Citroen C3 Aircross rear fog lights have been switched on. If the automatic driving lights control is activated, the low-beam headlights switch on automatically when the rear fog lights are switched on.