Caution sign warns possible risks and safety measures to both emergency workers and visitors. Besides the risks mentioned in the caution sign, warning signs inform staff and visitors of other health and safety risks. Additionally, caution signs have a black triangle, yellow-colored text, and sometimes yellow panel with more details about the appropriate risk.
Caution Sign
A caution sign warns people to avoid a possibly hazardous circumstance. If you don't, you could sustain mild to moderate harm. Hazardous material-using or -storing laboratories, retail establishments, and workshops must have the latest caution sign posted at the entrance. You can download these caution signs in PDF format, print them in different sizes, and post them where required.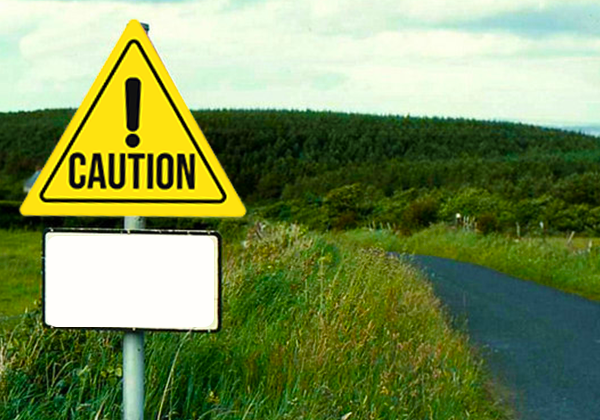 Stop Sound Horn and Proceed with Caution
For the benefit of drivers and pedestrians, Sound Horn Proceed with Caution Sign is displayed. The risk of accidents is reduced thanks to these signs' increased visibility. It has an octagonal shape. The sign includes regulatory and safety protocol info. To help safeguard the well-being and safety of employees, a Sound Horn Proceed with Caution Sign is a valuable resource.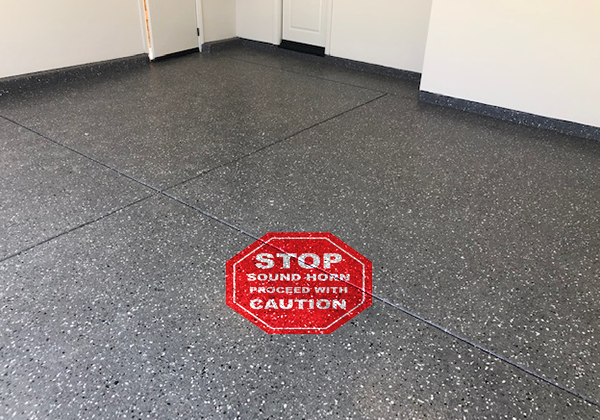 Forklift Traffic Sign
To prevent workplace accidents, use the forklift traffic sign. Forklift traffic signs alert workers and pedestrians to areas with high forklift traffic. To reduce the risk of accidents, these signs encourage people to take the proper safety measures. You can print these Forklift traffic signs in various sizes and post them wherever they are needed by downloading them in PDF format.
6" x 4" (inches)
---
9" x 6" (inches)
---
12" x 8" (inches)
---
Mask Required Sign
Face mask aids in halting the spread of COVID-19. Face masks are necessary for safeguarding people who are more susceptible to severe disease and individuals who regularly interact with people. Indeed, many states have mandated wearing a face mask in public. Display Face Mask signs to let people know that face masks must be worn to stop disease transmission.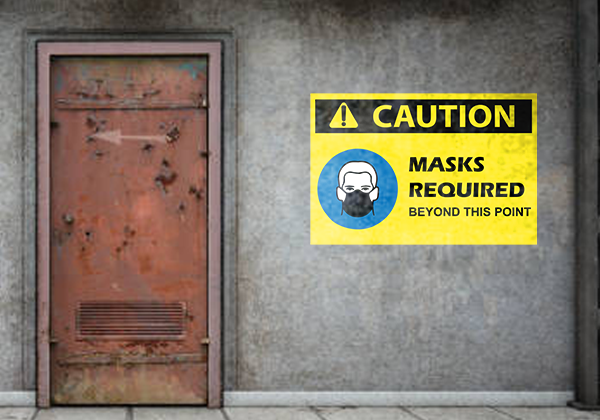 10" x 7" (inches)
---
14" x 10" (inches)
---
24" x 18" (inches)
---
Tripping Hazards
Trip hazards have the potential to harm victims seriously. Therefore, posting a trip hazard caution sign can lower the possibility of falls, trips, and injuries. These caution signs about tripping hazards are available for download in PDF format. You can print them in various sizes and post them as needed.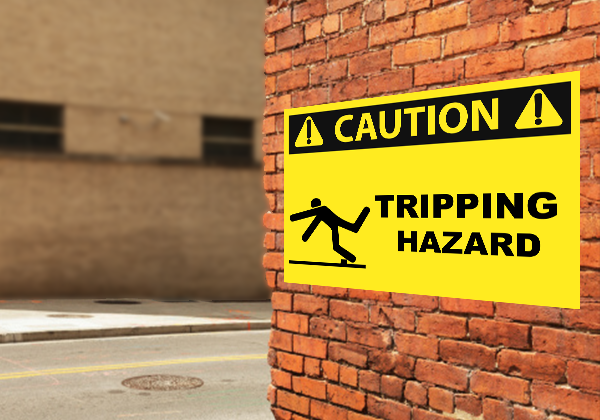 6" x 4" (inches)
---
9" x 6" (inches)
---
12" x 8" (inches)
---
To alert people to dangerous activities and hazards that could cause minor or moderate injuries, WarningSigns provides a wide variety of cautionary signs. Download and print our collection of warning signs to increase safety in the workplace and visual understanding.