Fiat Automobiles is an Italian automobile manufacturer company, which was founded on 11 July 1899 at Palazzo Bricherasio. It is a subsidiary of FCA Italy S.p.A, which is part of Fiat Chrysler Automobiles. In January 2007, Fiat Automobiles was formed when Fiat reorganized its automobile business and traced its history.
Select the Fiat model from the list, which is given below. Fiat dashboard warning lights are shown here with an explanation of the warning message. How to handle the fault according to the manufacturer recommended and a course of action to take.
The dashboard warning lights inform you that a system has been activated, turned off, that maintenance is required or that there is a fault. If you are doubtful what a warning light means and mainly if the symbol is red, it's advisable to stop to investigate safely. It is essential to avoid possible safety issues or costly repairs, and it's always advised to deal with red warning lights right away.
Sedan, SUVs and Convertibles
We've put together this Fiat Dashboard Lights Meaning Guide and explain how to handle engine lights, ABS lights, airbag warning lights and all other car warning signs displayed on the dash.
Holden Dashboard Lights and Meaning
Holden is an Australian car brand and a former automaker that made cars in Australia before switching to importing cars under the Holden brand. Here we have details for dash warning lights and symbols from Australian automaker Holden. Each warning light is fully explained and shown if the symbol is critical. Along with each explanation, there are tips based on the manufacturer's guidelines on what to do next. Warning lights provide information about the vehicle's utilities and systems that have been activated, up to critical failures.
Traffic Road Signs and Meaning
Traffic signs are soundless speakers on the road. Whether you are a person behind the wheel or a pedestrian, you need to have a solid understanding of road safety before you walk on the streets. Traffic signs provide information about the road conditions ahead, warn or guide drivers, instruct to walk to major intersections or junctions, and ensure the proper functioning of road traffic.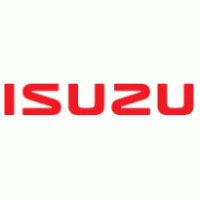 ISUZU Dashboard Lights and Meaning
Isuzu is a Japanese automobile and diesel engine manufacturing company. Here we locate the Isuzu dash warning light guide for popular models of its cars, trucks, and vans. Check your Isuzu model for the meanings of the signs on the board. If you are not sure what a warning light means, it is generally best to safely turn it off to check for a fault.